Traditional Roast This Sunday?
We Shall Be Serving Roasts & More, Including Vegetarian Options, From Noon
We are very pleased to offer a Sunday Menu with choices that the whole family will enjoy.  Our meals are freshly prepared to order using only the very finest ingredients, sourced where possible from local suppliers.
Each Sunday our menu is subject to variation and here we present a sample menu.
Please ring us for details of the forthcoming Sunday menu and to book your table on 01373 836324.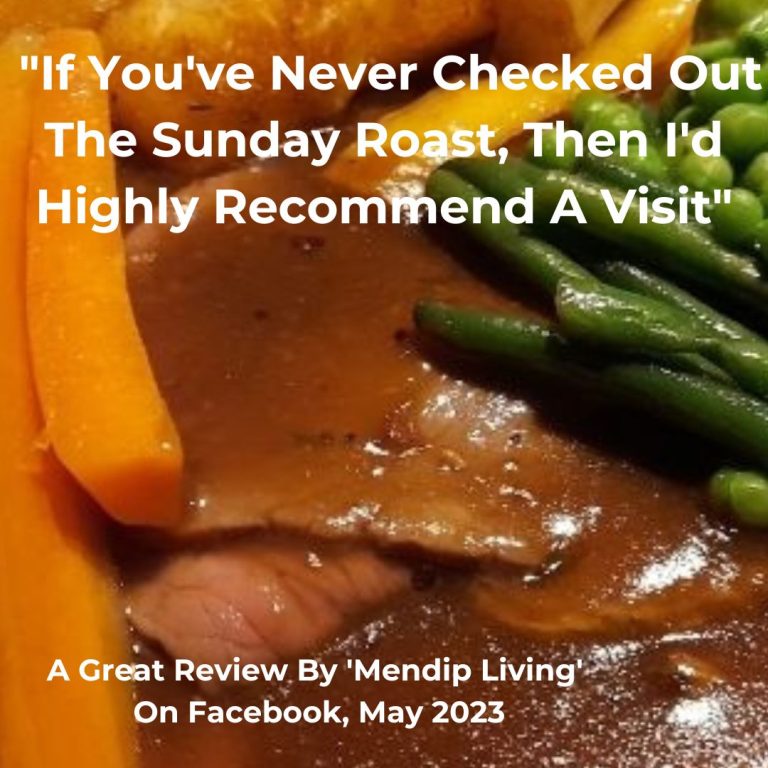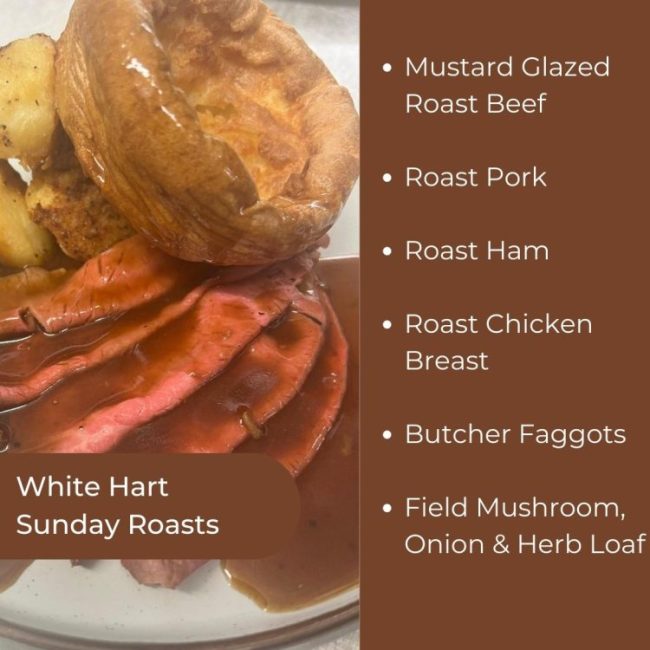 Our White Hart Roasts are served with fresh seasonal vegetables, large Yorkshire puddings, baked roast potatoes and rich gravy. You can even opt for a Gluten Free or Vegan Gravy. Choice of roasts are likely to change from week to week.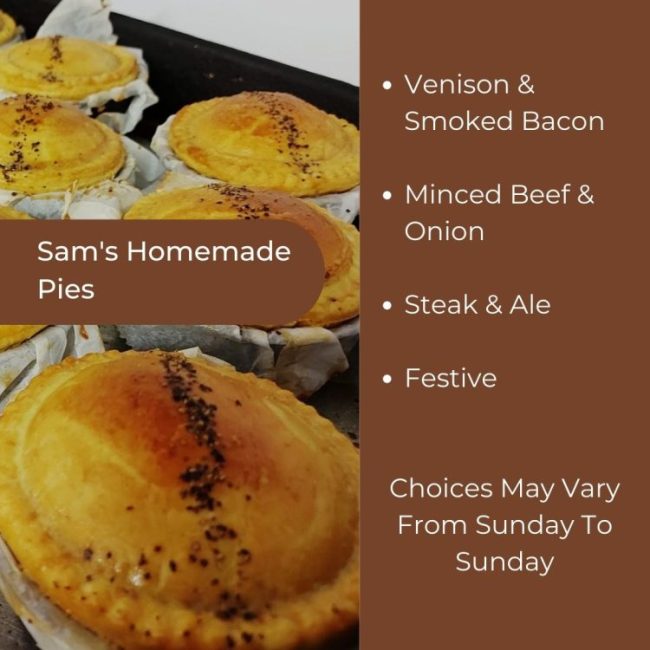 Sam's homemade pies are all made and baked to special recipes and are a great Sunday meal. Choices usually include four fillings which are likely to change from Sunday to Sunday.
We Do Some Lovely Puds!
Please Ask For Our Sweets Menu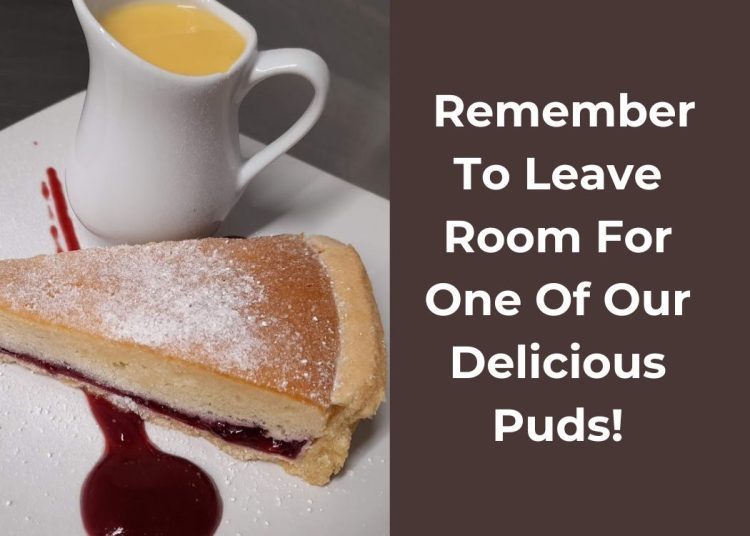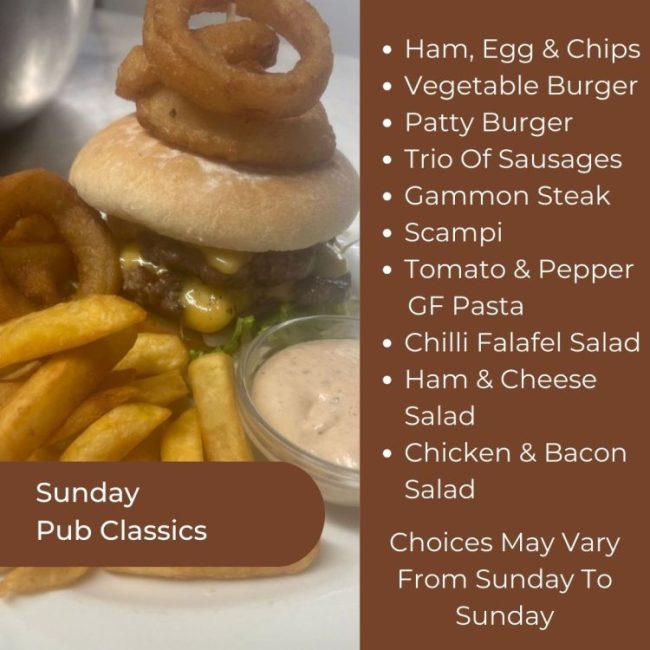 Our Sunday classics menu offers dishes for all tastes including for burger, vegetarian and salad lovers. Options may change from week to week.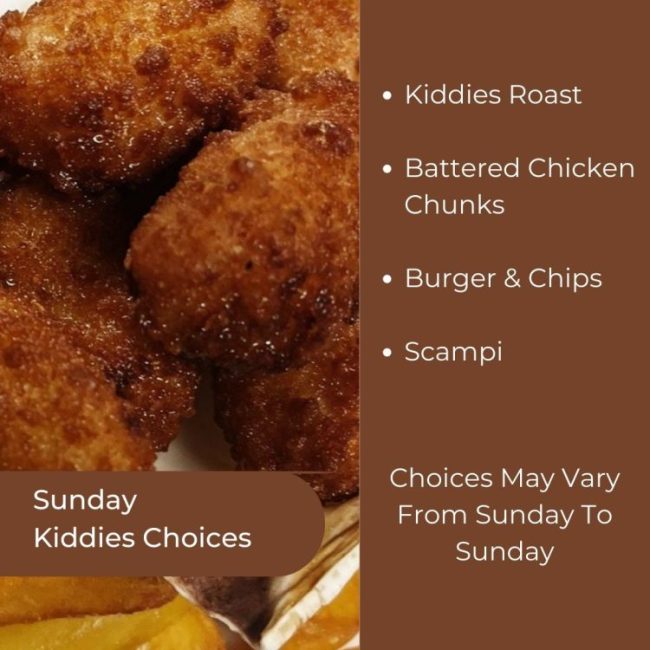 For the little people, we offer some good choices including a kiddies sized Roast Dinner. As with all our menus, choices can vary.
Our Sunday Menu Is Served From Noon Until 7pm, Each Sunday.
Pre-Booking Your Table Is Highly Advisable
All Choices Are Subject To Availability.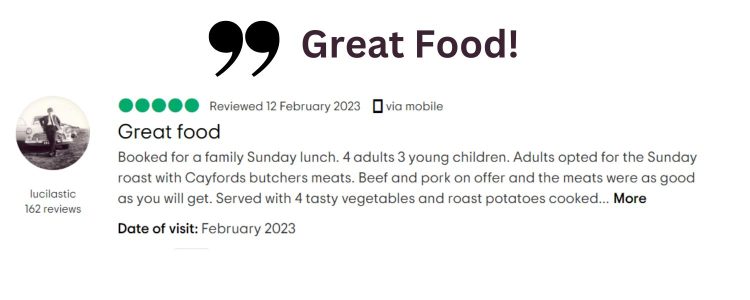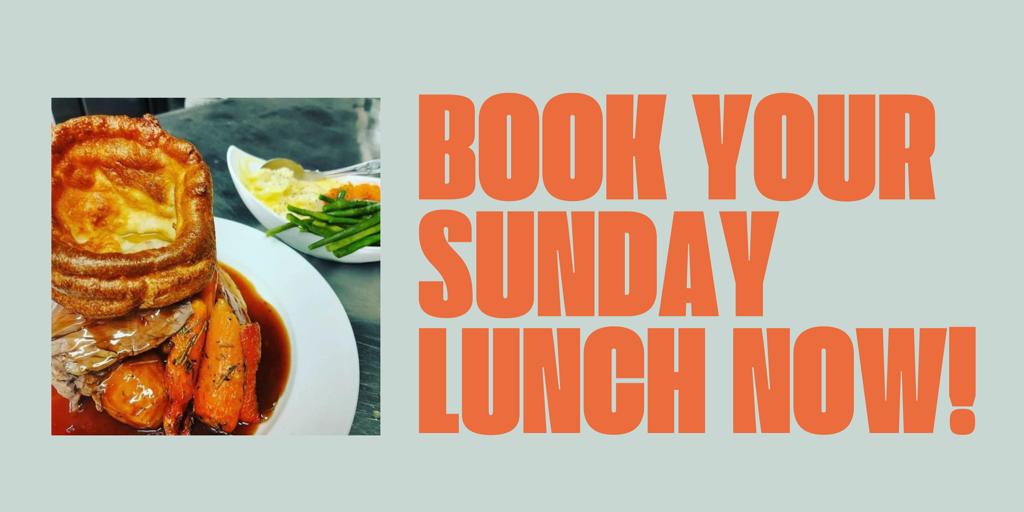 BOOK YOUR TABLE ON 01373 836324
OR PLEASE COMPLETE OUR BOOKING FORM BELOW
(Vg) Suitable for vegetarians

(Ve) Suitable for Vegans

(N) Contains Nuts
Please be aware that all our dishes are prepared in a kitchen where nuts and gluten are present, as well as other allergens, therefore we cannot guarantee that any food item is completely 'free-from' traces of allergens. Full allergen information on the ingredients in the foods we service is available on request – please speak to a member of the team. Please advise the team of any dietary requirements when ordering. Some dishes may contain alcohol which may not be listed on the menu Fish and poultry dishes may contain bones and or shell. Please to our team if you would like further information on our vegetarian or vegan dish preparation. GM oils are used in cooking.
All service charges, cash and credit card tips are paid in full to the team, credit card tips are subject to UK tax. 
For t
ables of 10 or more an optional 10% service charge will be added to the bill. If you wish not to pay this, please ask for it to be removed from your final bill.