Delicious Food Enjoyed In A Cosy Atmosphere
The White Hart Has Been Well Known For Good Pub Food For Many Years &
Executive Chef & Owner Sam Is Very Proud To Continue That Tradition With His Presentation Of An Exciting Selection
Of Home Cooked Food, Including His Famous Home Baked Pies, Pub Classic Dishes, Burger Choices, Summer Salad Options And Vegetarian & Vegan Choices For Your Delectation.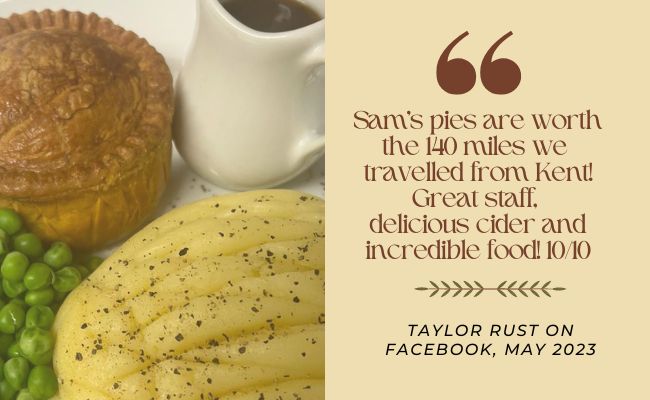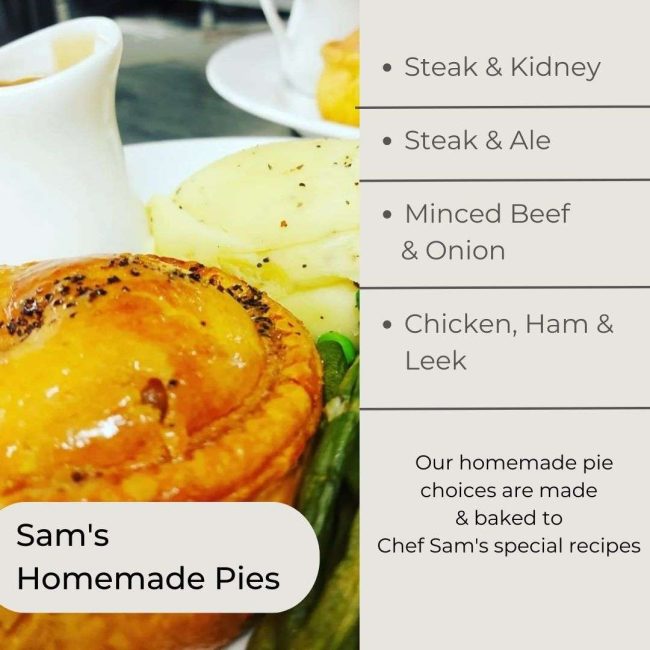 Our f
amous and popular home baked pies are made to Sam's special recipes developed over many years. They are served with peas & a rich gravy with either chipped potatoes or mash. Priced at £16.50, you can buy two pie dishes for £30.00.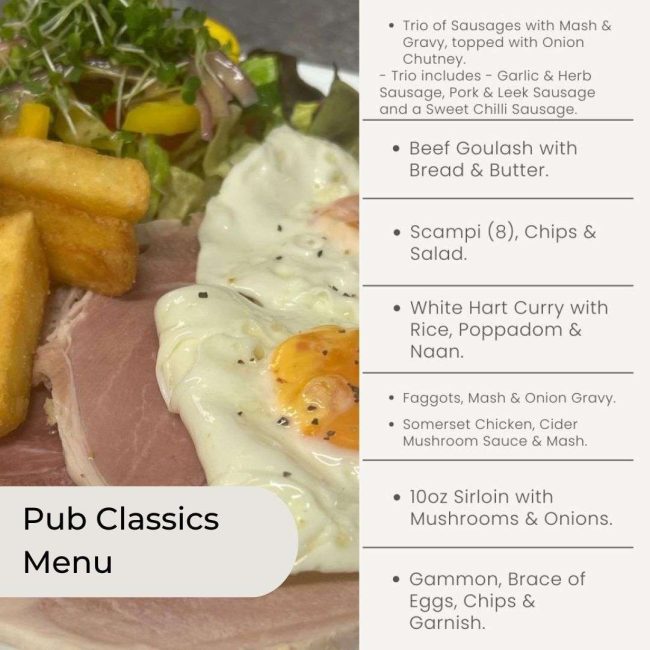 From sausages to steaks, our White Hart pub classic menu includes some popular traditional pub meals with something for most tastes. We are very proud to source our meats locally from Cayfords of Frome and our other produce from other local suppliers. 
For Greater Enjoyment, Why Not Add A Tasty Side Dish To Your Meal?
House Coleslaw, Onion Rings, Salad Bowl, Fresh Baguette & Butter, Cheesy Chips, Garden Peas, Just Olives, Scampi Basket, Cream Cheese Stuffed Peppers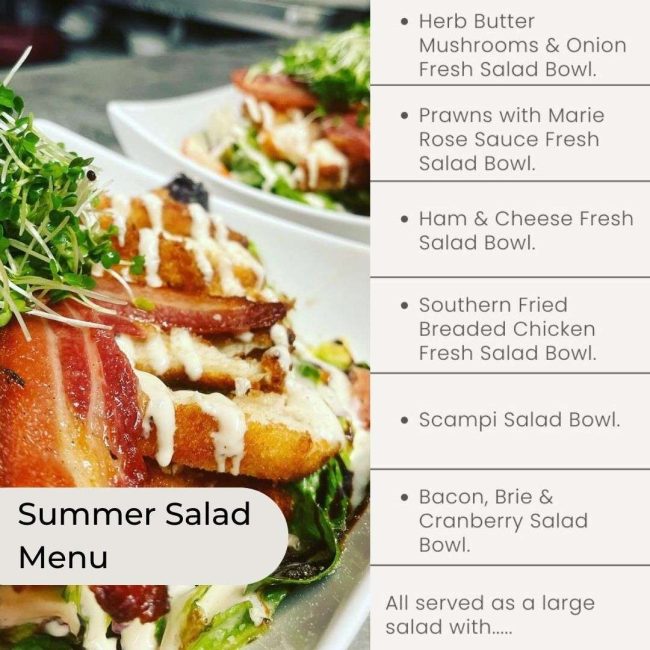 Our large Summer salad bowls feature fresh seasonal salad vegetables with meat, fish, cheese and vegetarian options
.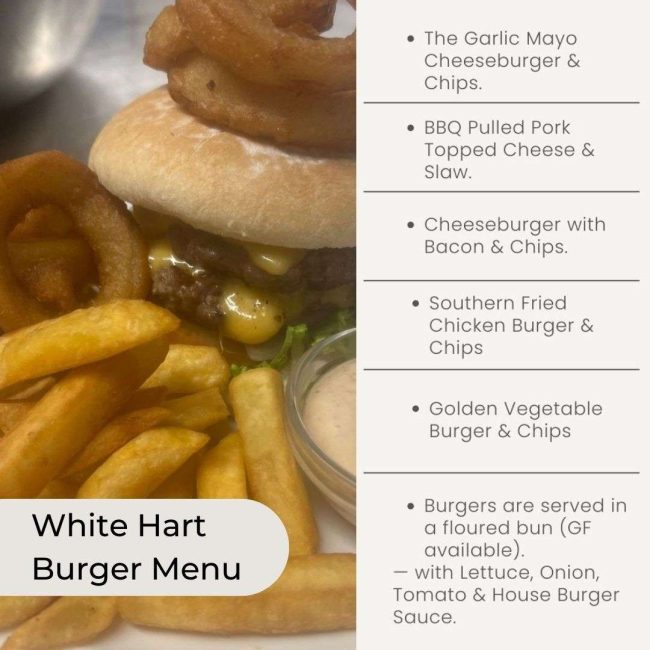 Our delicious burger choices include meat and vegetarian options served in a floured bun with lettuce, onion &
tomato complimented with a side house burger sauce. Gluten free buns are available, please ask.
Our Dirty Fries Make A Popular Dish.
Choose From BBQ Chicken Chunks. Herb Mushrooms & Onions, BBQ Pulled Pork, Bacon, Brie & Cranberry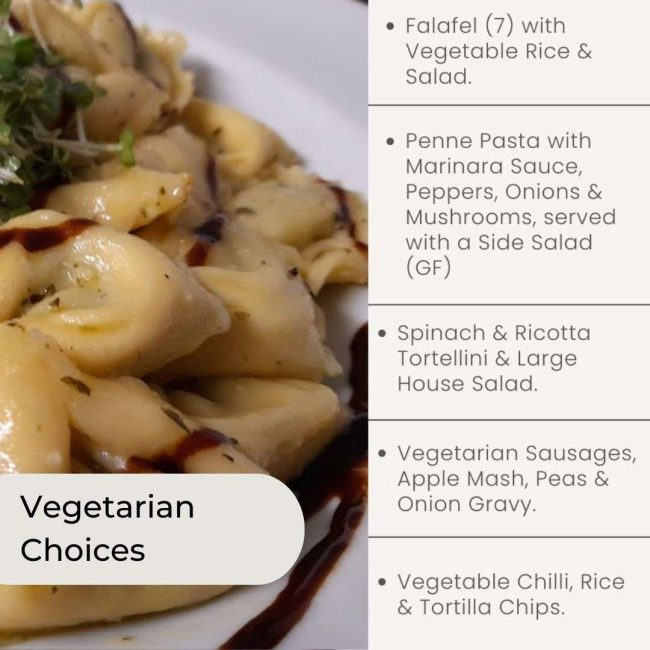 For non meat eaters and for those wishing to enjoy an alternative to meat, we are pleased to offer a fine selection of vegetarian and vegan dishes.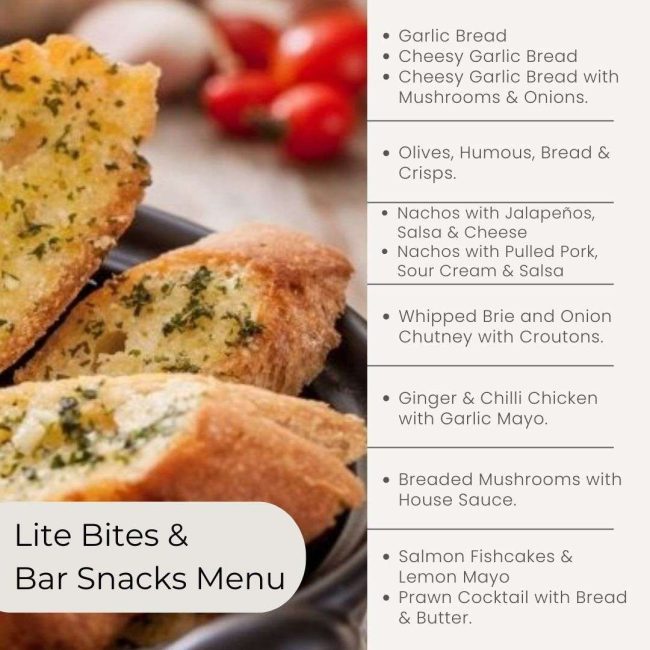 Should you prefer a smaller meal or a starter, this section of Lite Bites includes some good ideas. In addition, Whipped Brie & Onion Chutney and Nachos & Pulled Pork are available as sharing dishes.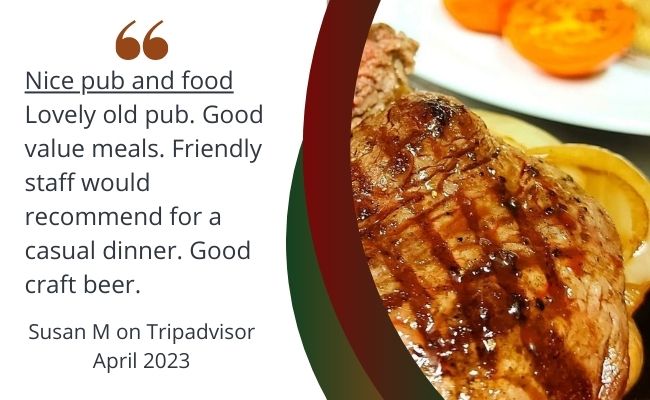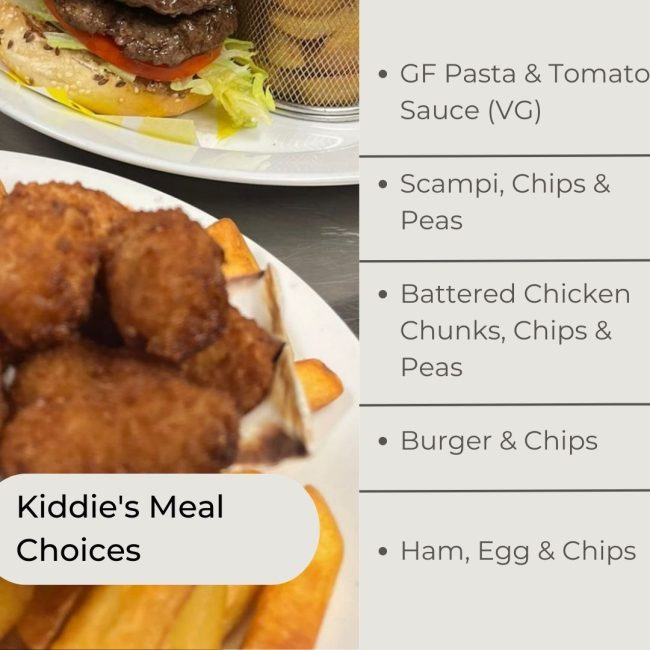 The White Hart Inn has always welcomed families and are very pleased to present popular menu choices for the little people.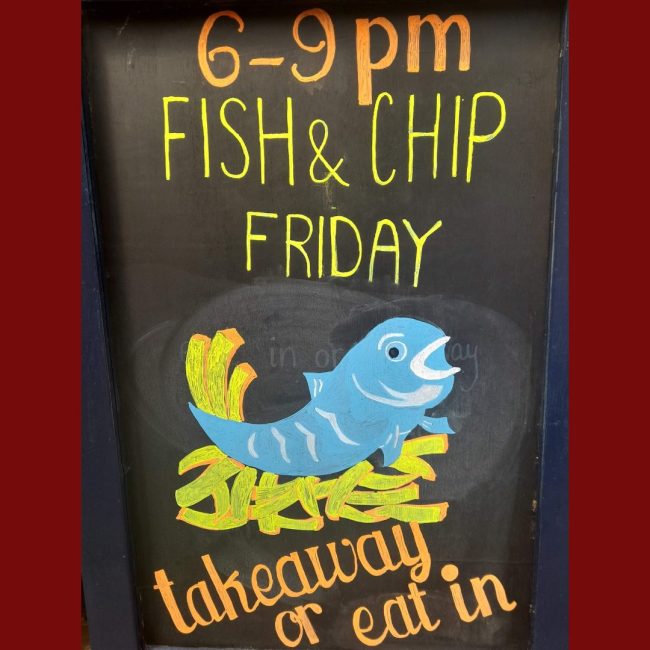 Every Friday evening, we serve traditional Fish & Chips as a takeaway or to be enjoyed in the pub, available from 6pm to 9pm. Order yours on 01373 836324. 

(Vg) Suitable for vegetarians

(Ve) Suitable for Vegans

(N) Contains Nuts
Please be aware that all our dishes are prepared in a kitchen where nuts and gluten are present, as well as other allergens, therefore we cannot guarantee that any food item is completely 'free-from' traces of allergens. Full allergen information on the ingredients in the foods we service is available on request – please speak to a member of the team. Please advise the team of any dietary requirements when ordering. Some dishes may contain alcohol which may not be listed on the menu Fish and poultry dishes may contain bones and or shell. Please to our team if you would like further information on our vegetarian or vegan dish preparation. GM oils are used in cooking.
All service charges, cash and credit card tips are paid in full to the team, credit card tips are subject to UK tax. 
For t
ables of 10 or more an optional 10% service charge will be added to the bill. If you wish not to pay this, please ask for it to be removed from your final bill. 
Booking Your Table Is Highly Recommended on 01373 836324
OR PLEASE COMPLETE OUR BOOKING FORM BELOW