Drinks Menu
At the White Hart, we are very proud to offer a wide range of interesting alcoholic and non-alcoholic drinks served from the bar.   Choices include a range of lagers, beers and ciders, a selection of quality wines, spirits and liqueurs, along with a delicious selection of soft drinks and juices.
DURING THIS POST LOCKDOWN PERIOD, WE ARE CURRENTLY CARRYING LESS DRINKS SELECTIONS.  CHOICES MAY VARY & ARE SUBJECT TO AVAILABILITY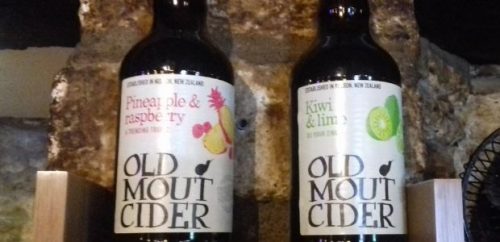 Lagers, Beers & Ciders
Lagers
Draught Carling (3.8%)
Draught Pravha (4.0%)
Bottled Erdinger Alkoholfrei (0.5%)
Bottled Budweiser (4.5%)
.
Beers
Draught Butcombe (4.0%)
Draught Guest Ale ~ May vary
Ciders
Lilley's Select (4.8%)
Bottled Strawberry & Pomegranate (4.0%)
Bottled Kiwi & Lime (4.0%)
Pineapple & Raspberry (4.0%)
Quality Wines
Reds
Central Monte, Cabernet Sauvignon from Chile (13%)
Luna Azul, Merlot from Chile (13%)
Healy & Grey Estate, Malbec from Argentina (12.5%)
Studio 1, Shiraz Viognier from Australia (13.5%)
.
Whites
Inkosi, Chenin Blanc from South Africa (13.0%)
Primi Soli, Pinot Grigio from Italy (12.0%)
Parlez-Vous, Picpoul De Pinet from France (12.5%)
Turtle Bay, Sauvignon Blanc from New Zealand (12.0%)
Faustino Rivero, Albarino from Spain (12.5%)
Cycles Gladiator, Pinot Grogio from USA (12.5%)
Primi Soli, Pinot Grigio Blush from Italy (12.0%)
Zonin Proscecco (11.0%)
De Castelnau Brut N/V, Champagne from France (12.5%)
Soft Drinks
Draught Cola & Diet Cola
Draught Lemonade
Cans Coca Cola & Diet Coca Cola
.
Juices
Orange, Apple, Cranberry, Tomato, Pineapple, Orange & Passionfruit
Luscombe Drinks
Sparkling Raspberry, Dandelion & Burdock, Rose Lemonade
Fever Tree
Tonic, Light Tonic, Mediterranean, Aromatic, Elderflower, Ginger Ale, Ginger Beer,
.
Hildon Still Mineral Water & Sparkling Mineral Water
Tea
Cafetiere Coffee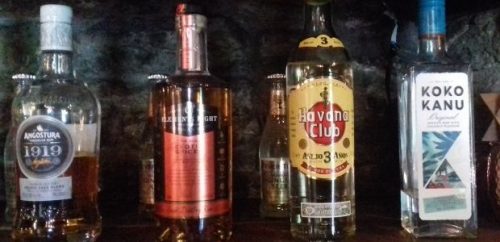 Vodka, Gin & Tequila
Stolichnaya, Ketel one Citron, Belvedere, Portobello Road, Haymans Old Tom, Brockmans, Sipsmith Sloe, Whitley Neill (Rhubarb & Ginger) Roku, Hendricks, Brooklyn, Espolon Blanco, Espolon Reposado, Patron XO Café, Koko Kanu
Havan 3yr, Old J Spiced, Legenario Anejo, Don Papa, Diplomatico Exclusiva Reserva, Angostura 1919, Woods Old Navy Strength
Famous Grouse, Jack Daniels, Jameson, Laphroaig, Woodford Reserve, Knob creek,
Hennessy VS, Remy Martin VSOP
Liqueurs & Fortified 
Baileys, Pimm's, Crème De Mure, Crème De Cassis, Kahlua, Passoa, Archers Peach, Cointreau, Amaratto, Serlerno
Noilly Prat, Aperol, Antica Formula, Lillet, Campari, Pisco,
Taylors Late Bottled Vintage
Cockburn's Special Reserve